If you were to buy a guitar, definitely as a consumer you would look for the best guitar brands in India.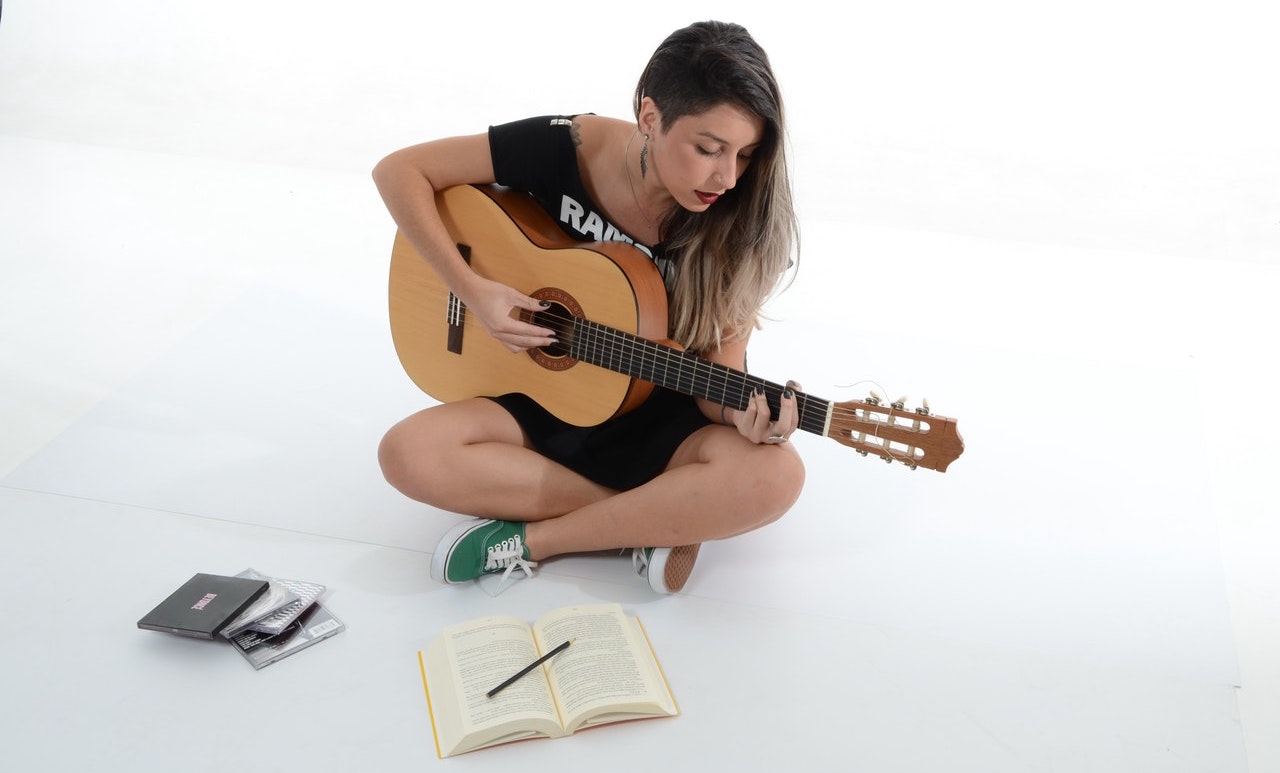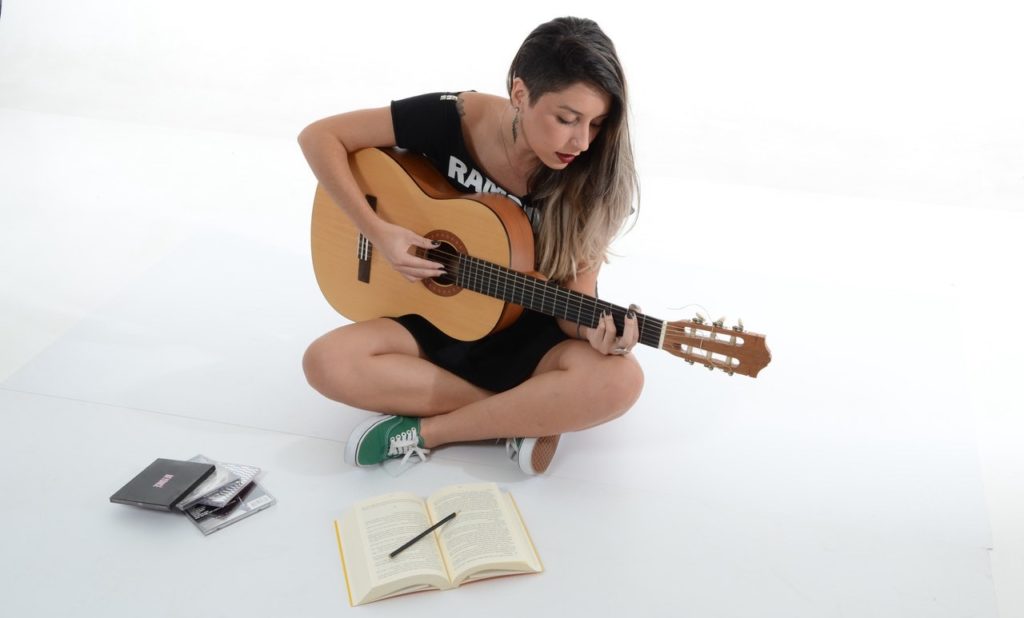 There are numerous brands in India that produce high-quality guitars and choosing the right one from the crowd can be very confusing.
Especially for someone who is just starting out, we have put up a great guide in this article.
If you want to skip ahead and directly pick a guitar, you may read our article on the list of best beginner guitars in India.
Furthermore, Chinese brands have exponentially increased in the Indian market, so you must keep caution when selecting the right guitar for you.
The time taken to learn with the right guitar is very less, compared to learning it with the wrong guitar.
Remember keeping a good guitar is necessary.
In this article, we will look at various guitar brands and compare them to see which one offers the best after-sales service and consumer satisfaction.
We will also list the best starter guitars in each brand so that you can easily take a look and buy it at your budget price.
Let's begin!
What makes a Guitar brand perfect?
Product quality and consumer satisfaction is the main priority for any consumer in buying a product.
These are the key factors to look in any guitar brand:
Guitar brand name & popularity
Product quality & specifications
Price of the guitar (value for money)
After-sales support
We looked in the feedbacks of guitar consumers & compiled it with our experience, and listed out the top best brands according to the key factors that produce quality guitars in India.
Top 5 Best Guitar Brands in India
1. Yamaha
Yamaha started its brand in 1887, where they first started their product in reed organ & pianos and then shifted to Yamaha motors and other musical instruments.
Now the company is a huge corporation and has grown to be the world's largest manufacturer of musical instruments (including pianos, "silent" pianos, drums, guitars, and more).
One thing about this company that stands out, is their top-notch quality of musical instruments especially guitars & drums they produce in the Indian market.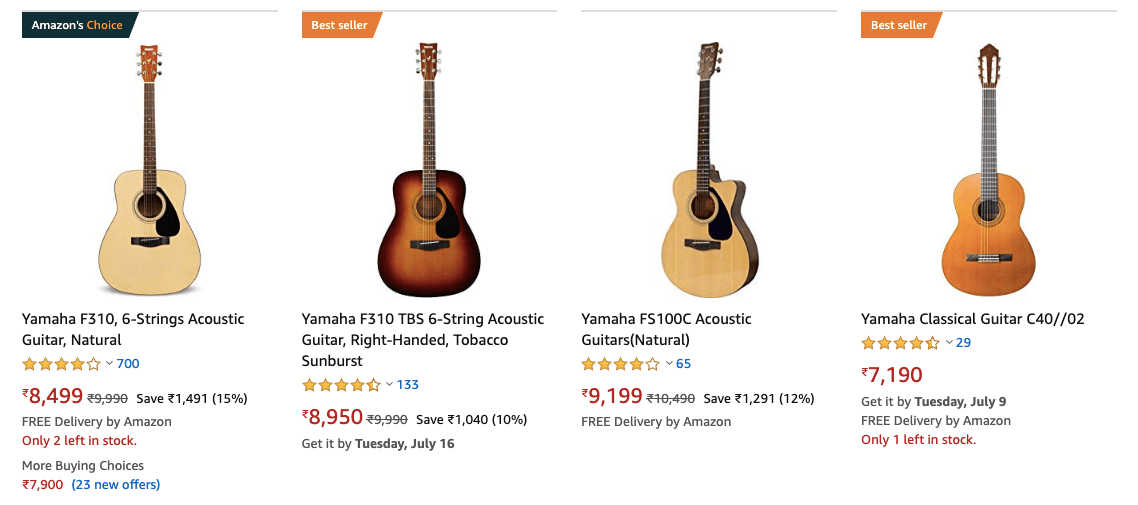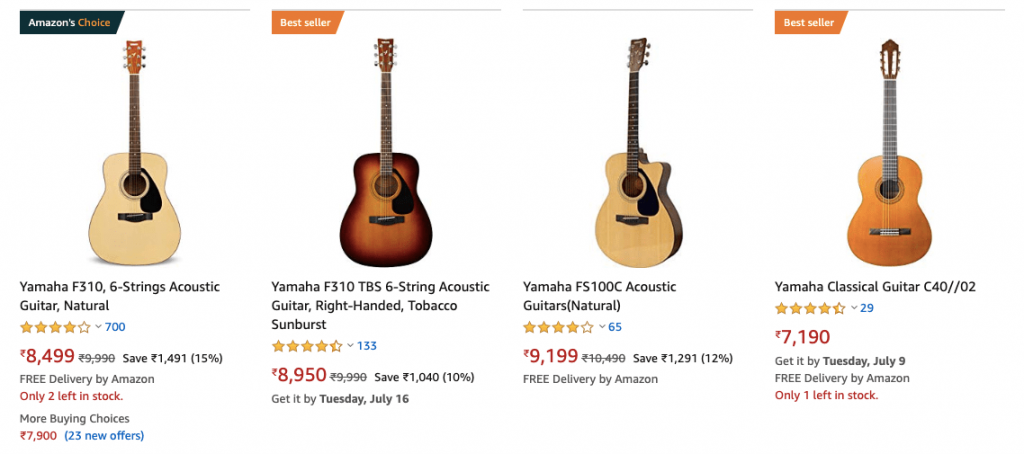 Yamaha guitars start from a price range of Rs.7,999 and are hands down one of the best sellers in India on both Flipkart and Amazon.
They sell both electrical and acoustic guitar, mostly acoustic.
2. Kadence
Unlike Yamaha, this Kadence company is an Indian origin company that solely produces musical Instruments. Kadence says, "At Kadence, we're all about music.".


They are a unit of Cresurge E-Business Solutions Pvt. Ltd. based in Bangalore.
Kadence is one another bestseller in guitars, ukuleles, amplifiers, and other musical accessories. They are rated the best for cheap beginners guitars in India.
They are priced very much affordable for guitar enthusiasts and start from Rs. 2,000 with the Kadence ukulele guitar.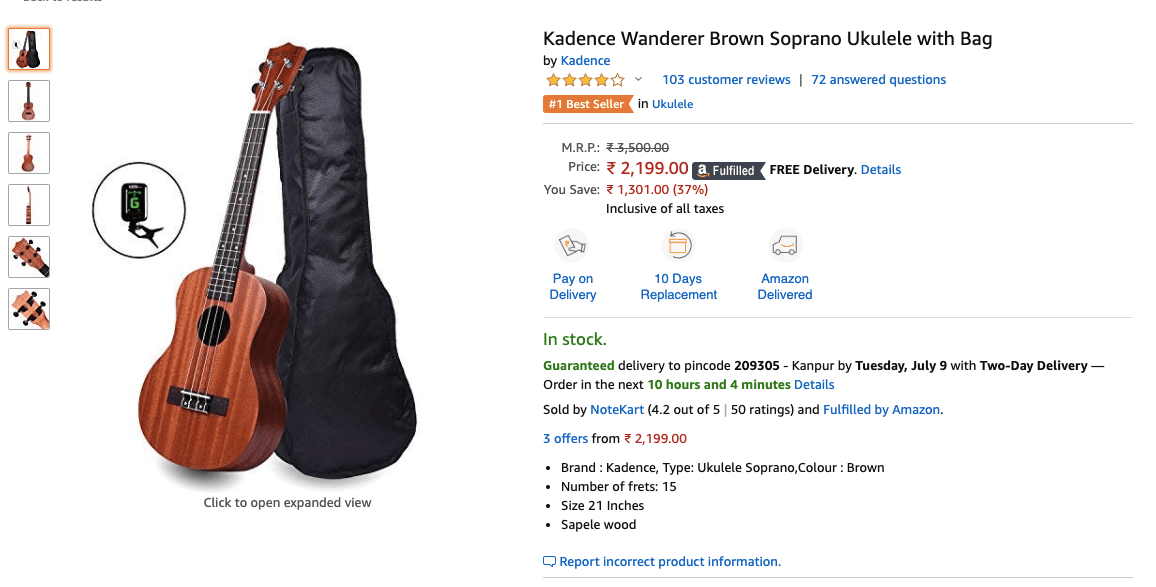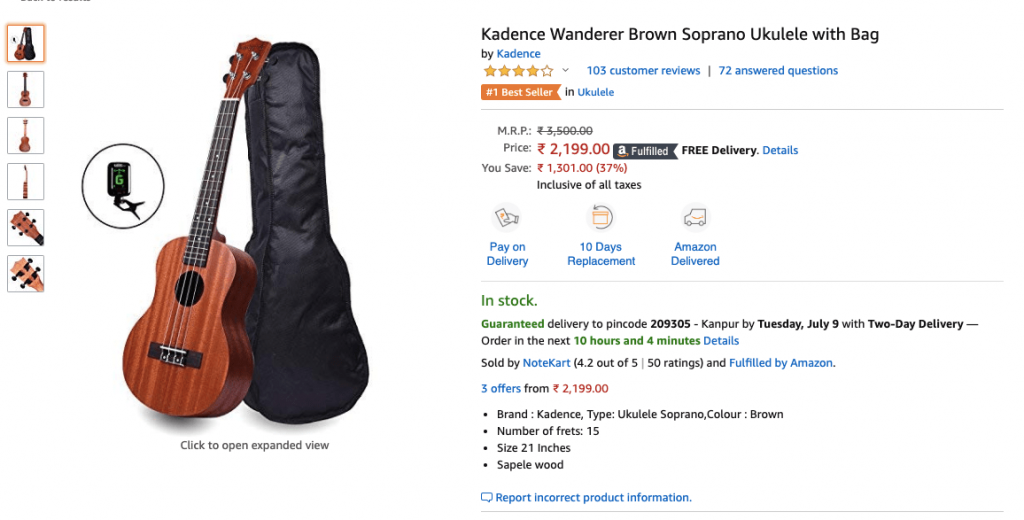 Under the best acoustic guitars for beginners in India is the Kadence frontier series guitars. The frontier series is Kadence's budget series of guitars whose pricing starts at Rs. 4,999.
Without compromising anything on sound quality, they reside as the best budget-friendly guitars.
3. Fender
Fender is an International brand that deals only with guitars & its accessories. Began in 1946 by Leo Fender in Fullerton, California, Fender now title's itself the world's largest guitar manufacturer.
Indeed Fender has a great collection of creative guitars produced.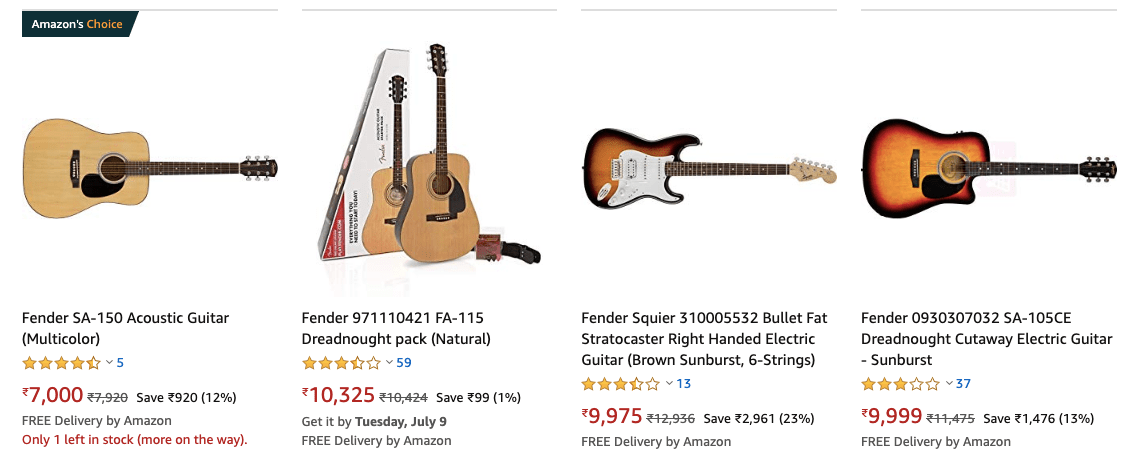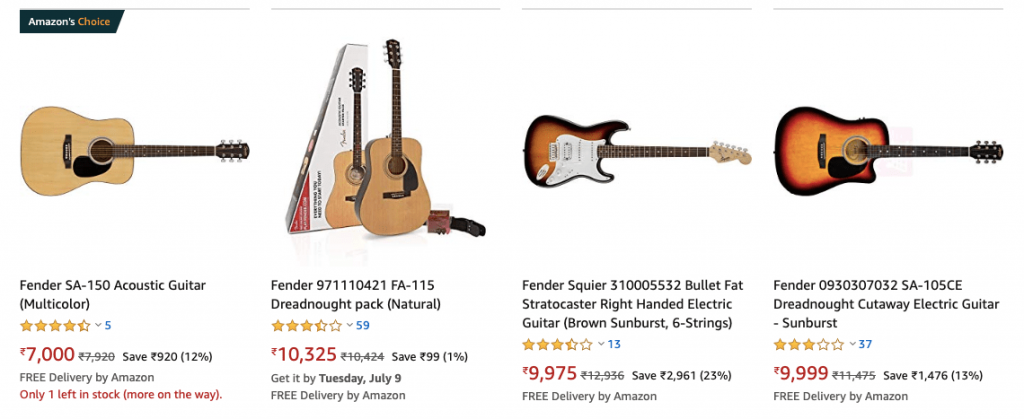 Fender Guitars' price starts from Rs.7,000 on Amazon India. With their good customer reviews and experience, they are certainly one of the best guitar brands in India.
4. Ibanez
Ibanez is a Japanese brand that began in 1957. It's another brand in India that has started gaining popularity in the very early stages.
They sell mainly "Made for India" products for which the build quality is too good for its price point.
And to top them all, its the Ibanez brand, loved by celebrity guitarist across the world (including people's favorite Joe Satriani).
Check out their Ibanez guitars on Amazon.
5. Cort
One of the largest guitar makers in the world, Cort is a more internationally known company. They are based in Seoul, South Korea, which began in the early 1960s.
After Fender, this is the most professional guitar maker name you will hear in the market. The reason being Cort is an international company.

The company is comparatively more focussed on selling electric guitars, although their acoustic guitars sell great.
Unfortunately in India, they are for sales only on Bajaao.com.
6. Gibson (Not Givson)
Gibson Guitars is another good option if you are looking for the best-branded guitars.
Unfortunately, this too doesn't come up for sales in India.
On Amazon, there is a company listed as Givson, which is an Indian copy of the international guitar manufacturer 'Gibson'.
Givson is a local Kolkata based company run by a family from the 1980s.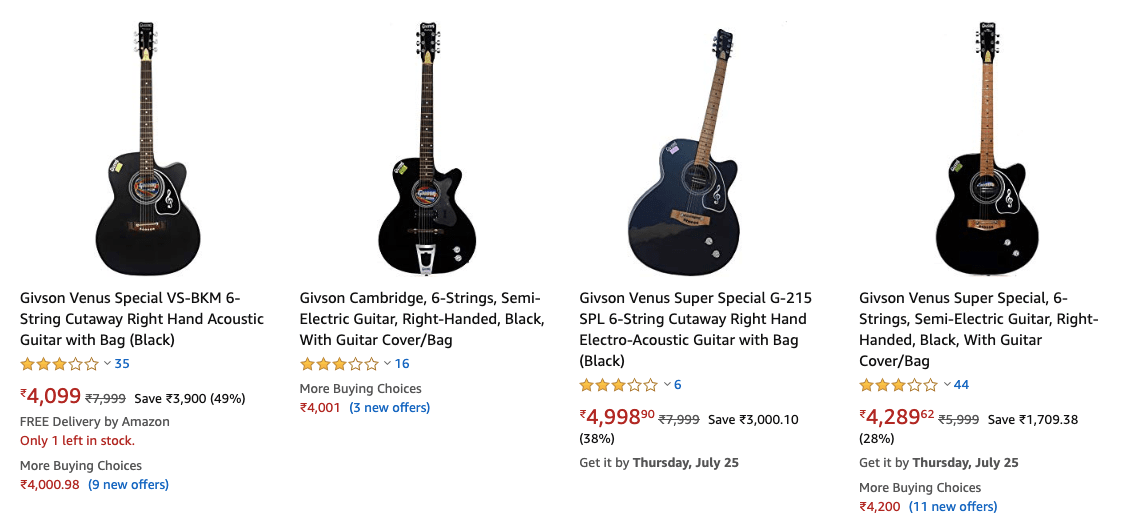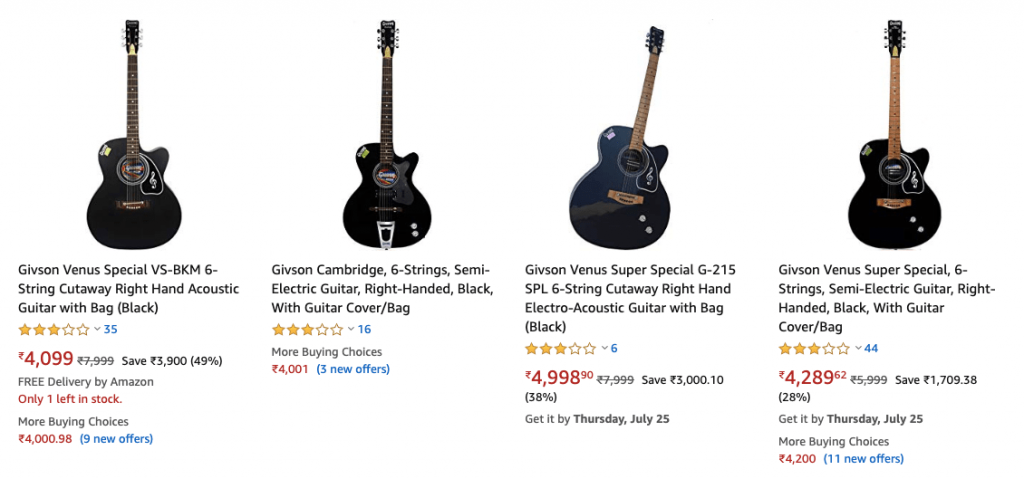 Though they aren't popular like other guitar brands in India, they are commonly available in the local stores.
Cons
They are extremely poor in build quality and look cheap since they use cheap quality plywood.
The sound acoustics never comes tuned right as per expectations.
Keep in mind, they might not last long. (We do not recommend).
Even if you are buying Givson guitars, Take the advantage of getting to see the guitar live in hand before buying.
We emphasize this mainly because we have seen a lot of the top guitarists recommending everyone to start with acoustic guitars. No big reason. You need the pick the best guitar.
Best Acoustic Guitars By Brands
From the above list, you would have got a good idea of the best brands for guitars in India. It's now time to list the best guitars the brands have got for both beginners and experts.
We aren't biased towards any brands. But I prefer Yamaha & Fender brands for guitars, be it for beginners or professionals.
Almost all the guitarists whom you would have talked to would say the same. Let me know in the comments if you too love the same brands.
1. Yamaha
All of the guitars build with Yamaha is build is quality and perfection.
Even though it's not in a well-priced region for beginners, no one can deny its sound performance when comparing with guitars below the 10k range.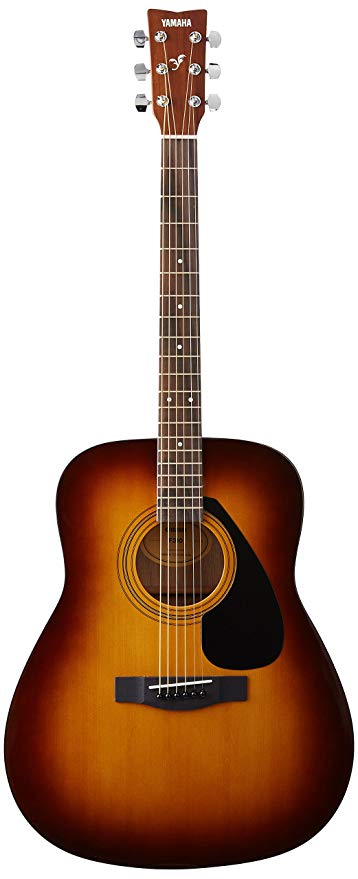 Two of Amazon's most selling acoustic guitar from Yamaha are –
The Yamaha F280 is identical to F310 in terms of sound quality and build, however offers a better string spacing than f310.
This is perfect for beginners and intermediates.
It will definitely win over sound quality with any other guitar in this range.
If you are an electric guitar lover, Yamaha Pacifica PAC012 Electric Guitar packs the perfect choice. If you are interested in checking electrical guitars for beginners, you may refer to our article on the best electric guitars.
2. Fender
If you want from a renowned international brand, with true quality – Look no more, Fender will always be your favorite.
Fender guitars are used by professional guitarists, especially fingerstyle players. Kenny Sebastian, one of the best Indian comedians & passionate guitarist uses this brand.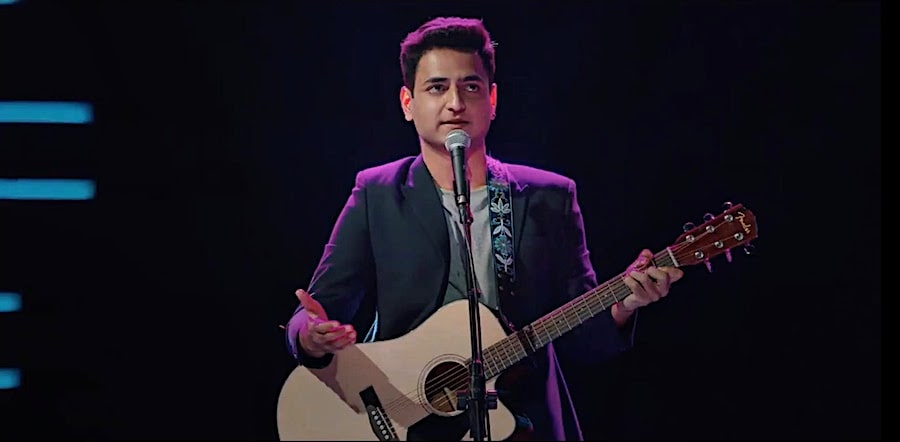 Fender CD 60 Dread V3 DS Acoustic Guitar is the best ever electro-acoustic guitar from Fender in the starting price bracket.
This is a very comfortable guitar for fingerstyle players, sounds perfect to the tones, and even includes an electric tuner.
This has sufficient frets spacing compared to Yamaha F310, making this the next option if you are in the budget.
Here are more good Fender guitars:
3. Kadence
Kadence is one such company that releases many guitars in the first place that too very frequently.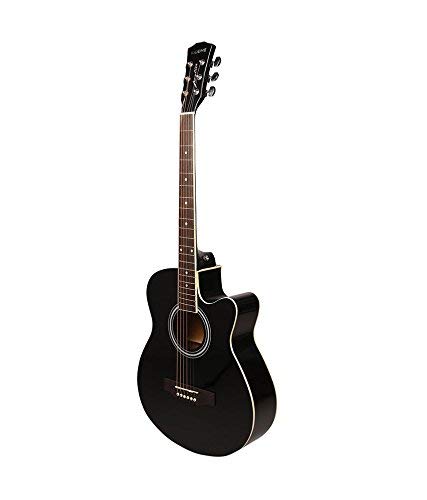 This makes it very important that have an idea & you make sure you read the right reviews before making the decision to get one.
Their popular Frontier series is rising to be the best in the beginner's category.
Here are few recommended best guitars from Kadence:
Conclusion
Buying a guitar finally comes down to getting the best brand & having a good relationship with the instrument. You know you wanna play more.
There are more brands out in the market that certainly is to be on this list. We keep updating the list as our opinions change. If you are a beginner, do read our article on the best guitars for beginners in India.
That's how we will help you with our best.
Go rock!