Ever wondered why Yamaha F310 Guitar called the Best Beginners Guitar in India?
If you didn't know that already or don't know why it is, I have written this article on the complete review of Yamaha F310 Guitar.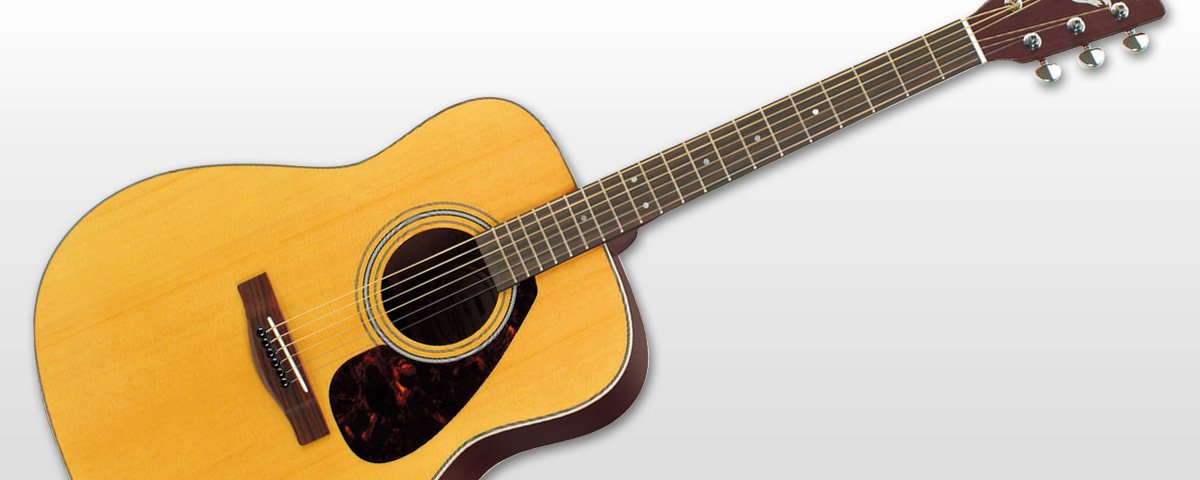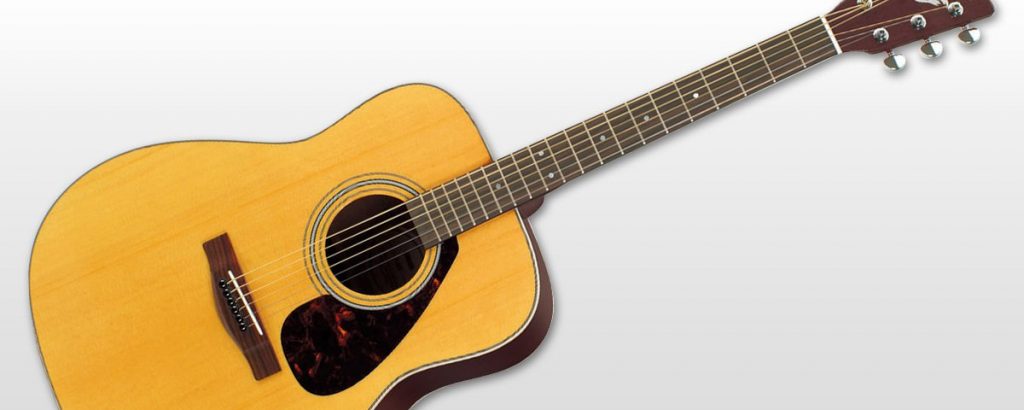 We will compare it detailed with other guitars and see how this guitar outperforms in this budget range of Rs.10,000 in India.
Let's begin!
'Yamaha' Brand Name
Yamaha is the world's largest manufacturer and one of the key musical instrument sellers in India, with its primary focus on Guitars, Keyboard instruments, Drums, and accessories.
They are top-rated on Amazon and have fulfillment on all their products which ensure brand support.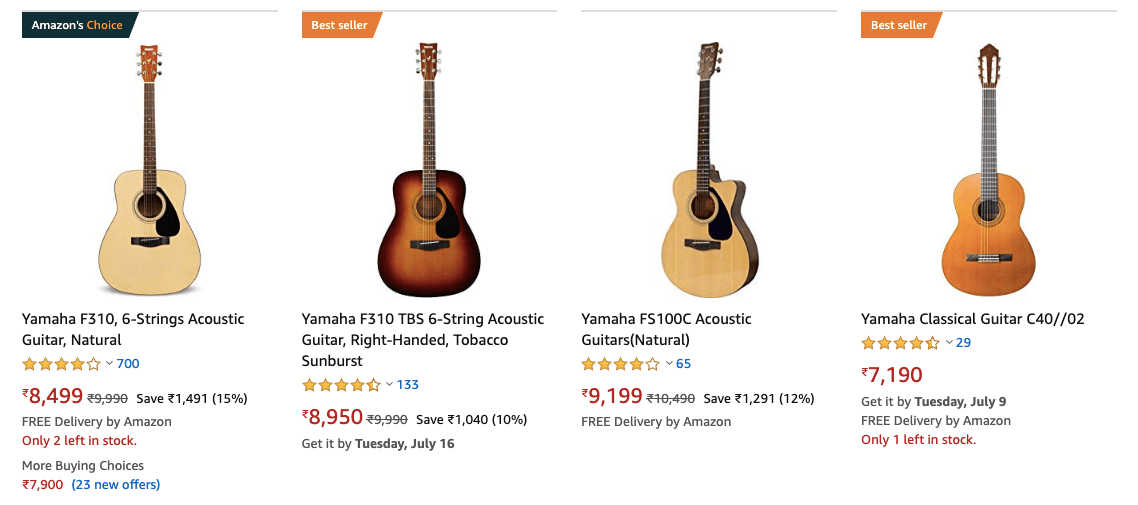 Their guitar product pricing on Amazon is above the average price, starting from Rs. 7,000.
Personally, I feel, this is to ensure that all their products meet a minimum quality standard and put the best in each product.
This is a dreadnought shaped acoustic guitar that fills sound all in the guitar with heavy bass and nice playback. The main noticing thing in this guitar would be its big low bout.
Measurements
It's a 40.2-inch Guitar Body
Width is 4.2 inches, upper bout – 11.5 inches, lower bout – 15.4 inches
Scale length is 25.2 inches (nuts to saddle length)
On this guitar, the 14th fret touches the guitar body.
The one key point here is that since the overall body and length of the guitar is little less, the frets come a bit closer. Here the neck size is also comparatively less to other guitars.
I would say, due to these features it's very suitable for the beginners.
Specifications: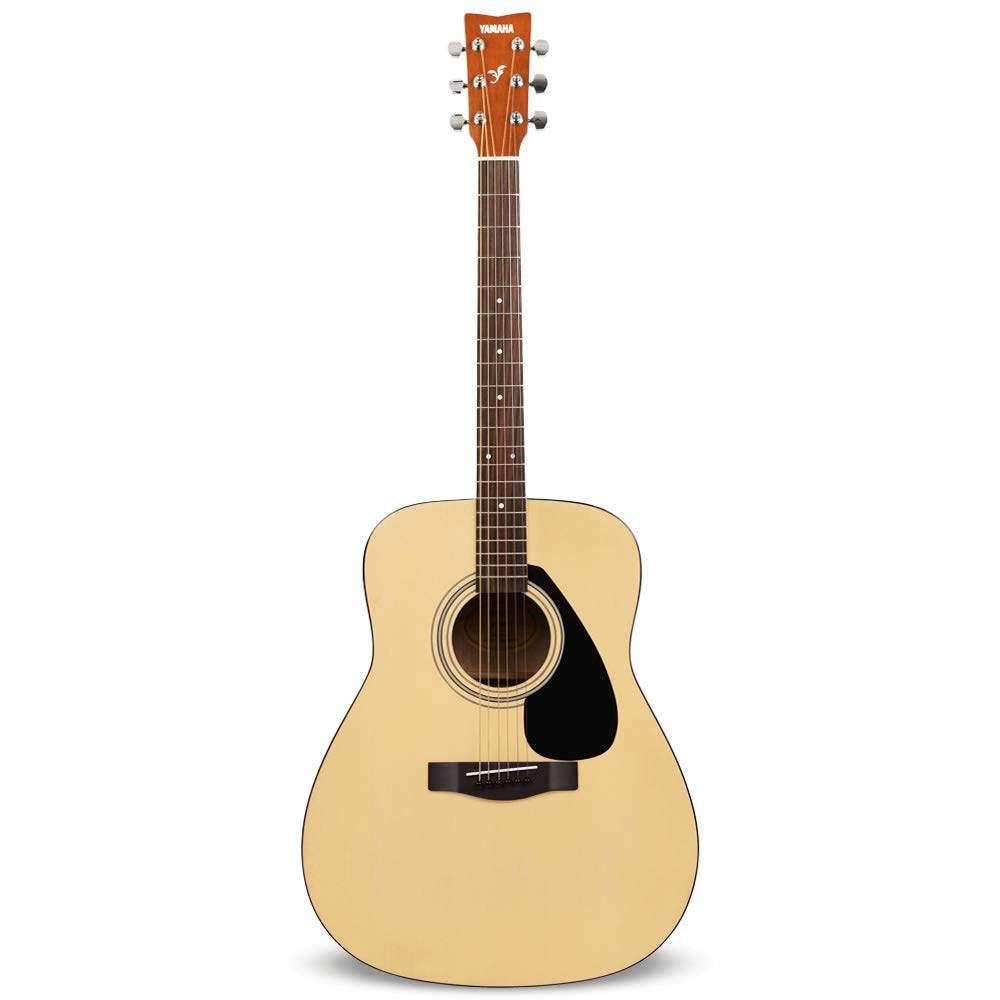 Weight: 2.44 Kg
41″ inches size
6 steel-stringed – Rosewood body finish
Dreadnought styled guitar – Acoustic feel
Features bolder & richer tones
Pros:
Powerful sound and strong bass.
Top-quality wooden & body finish
Some points to keep in mind are:
The closer frets will help beginners master the complicated chords more easily. However, this could be a problem if you have bigger fingers.
For an intermediate player, If you are interested in fingerstyle playback, then this could be a little hefty task in getting used to this. But completely okay for beginners.
Body & Build Quality
The body is made of the laminated wood top (Pressed plywood) – which means the top layer has spruce wood and bottom has multiple layers of processed plywood that are bonded with adhesive.
This is to give better stability and strength. The fret and bridges in the guitar are made of Rosewood material, which is the standard wood used.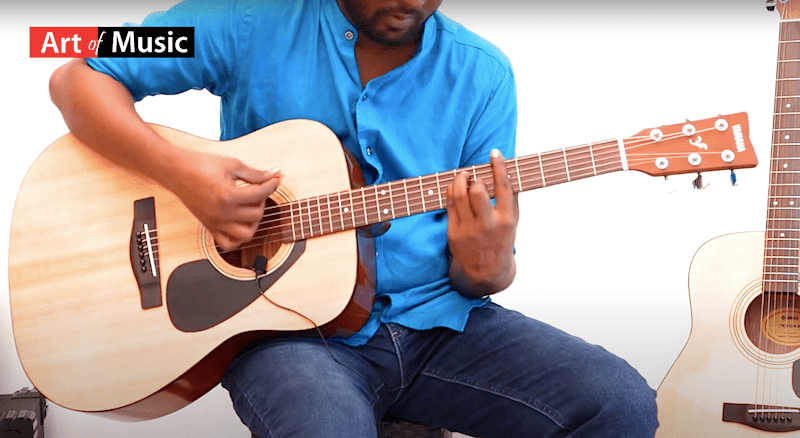 Talking about the tuners, this Yamaha F310 guitar has closed die-cast tuners.
The strings used here are steel strings.
Sound Quality
As expected from the Yamaha brand, this guitar has surely impressed in this price range. Sound is well balanced, and its resonance gives a great playback.
At this very good pricing, this is a fantastic guitar for beginners and intermediates. Value for the money if for your first guitar.
This is available in two colors – Tobacco Sunburst & Natural Color.
We give it an overall rating of 8.5/10.