Disclosure: We are a professional review site that receives compensation from the companies whose products we review.
Pat on your back if you are curious to learn "How to Play Guitar".
Now that you have shown your interest to play, you have proved the seriousness and love towards the instrument.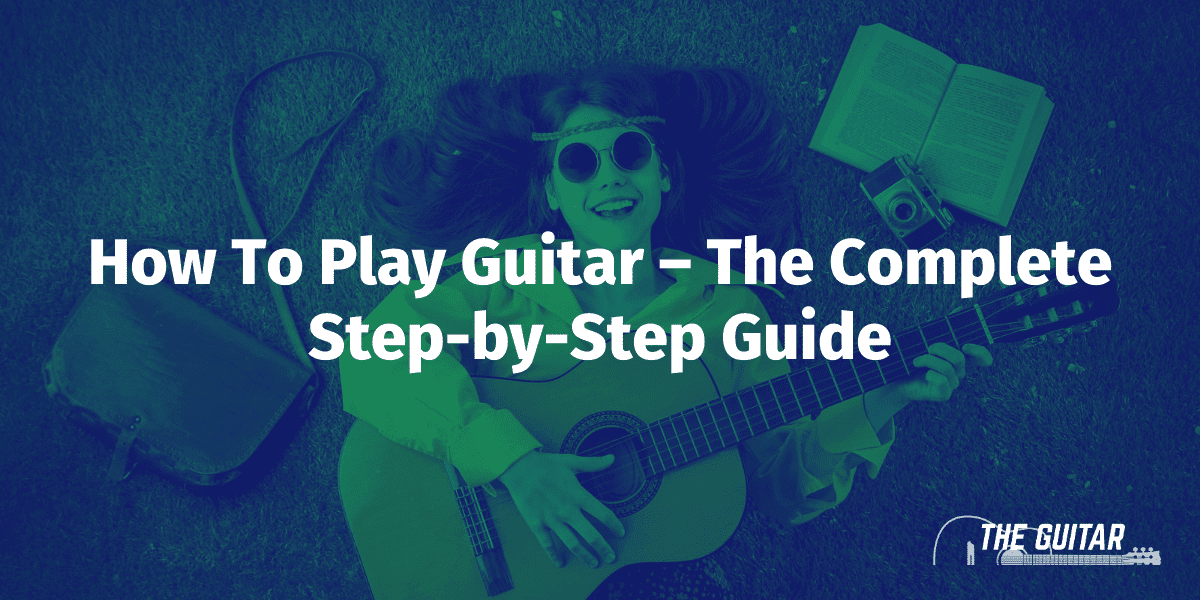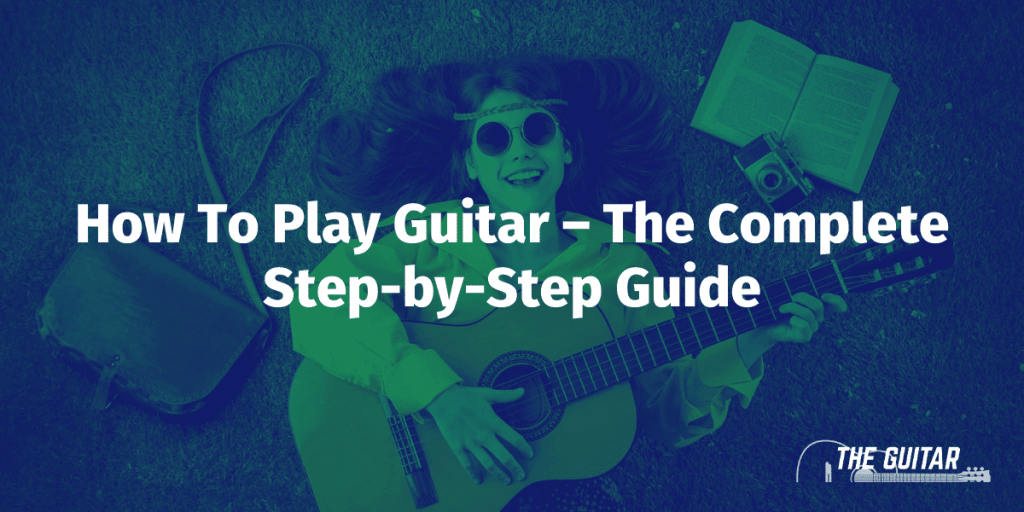 A guitar is more than just a soundbox. It is also a part of your soul. When your words fail to speak, the instrument speaks.
That's one of my favourite lines on musical instruments.
Before we get into the guide if you are bugged-up with questions like – which is the best guitar to buy? how to start learning guitar for free or which is the best guitar course to learn?
Don't worry. The solution is just right here. Make sure to sit comfortably and engaged to read them.
To all your questions, this complete list of resources and guides will easily help you master from the guitar basics to intermediate in very little time.
Just like you, I too was a novice with pretty much no idea where to start from.
This article is written in the same direction to shape you learn much easier and better along with the proper understanding & tutorials.
Whether you are looking to start learning to play guitar or looking forward to improving your guitar skills, this article will give you the step by step approach towards learning them.
Buying a Guitar for Beginners
"Do I have the best guitar to start learning?"
"Should I have gone for a more expensive guitar?"
This is a very common question people ask when they own their very first guitar. If you have a guitar now in hand, then you must have done some proper research before buying it.
The question remains if the guitar is a perfect fit for you.
Look how amazing is this guitarist (Soumyajit Pyne) playing the guitar.
He plays the most difficult B chord very smoothly, totally comfortable in his musical mood with the guitar. He is the best rising talent out there in India.
This is also the result of learning with a decent budget guitar.
I always believe in investing a good amount of money in buying guitars, so that you can learn with quality sound and focus just on playing well.
Always stay away from buying cheap guitars. For cheap guitars, I mean the ones that cost below Rs. 4000.
The cheap guitar will always sound cheap, no matter how much you try to practice on them. Changing the strings can make room for improvement in some cases.
However, a cheap build and no truss rod guitar will definitely give you the fear of the guitar breaking apart and will never last long.
There are super-quality and affordable guitars starting from Rs. 6,000 from trusted brands like Yamaha, Fender, Kadence, and Ibanez.
If you are determined to learn to play guitar, just focus on the learning part and play it with feeling. Strings will keep breaking, and it important to have an extra pair of strings always as a backup.
Now, You should understand the different types of guitars, and how are they different in playing. Some are easy to play. Some are difficult.
According to our article on complete classification of guitars types, we had concluded with 6 major types of guitars:
Acoustic Guitars – 6-string & 12-string
Bass Guitars
Electro-Acoustic Guitar
Semi-Acoustic Guitar
Ukulele, Banjo, Mandolin, and more derivatives (coming under the lute family of instruments)
You may visit the links to each of them to understand more and make your right buying pick.
Acoustic Guitar vs Electric Guitar
Learning on both the guitars are the same. The guitar chords on electric guitars are the same as on acoustic guitars.
The only time the chord or notes get different is when you have an alternate tuning set up. This is common in every other instrument.
Talking of the learning difficulty, electric guitars are easier to learn and lightweight to hold. However, the inconvenience is more (like adjusting the tones, buying amps & pedals). It basically requires more budget.
Acoustic guitars, on the other hand, are the ones every guitarist recommends to start with. Its sound catches up with most of the music out there, and this is the guitar that people normally refer to when they talk.
Overall, It's just that they are used according to the style of music. The electric guitar also has the advantage of sound being amplified via an external amplifier.
As for a beginner, it will be best to start with an acoustic guitar. Beacause for this difficulty, it will be worth understanding each and everything about guitars.
You may later switch to an electric guitar if you want, and that transition would be super easy.
Again, the choice is completely yours. There is no right path, it's just what you prefer.
Now that you have figured out the all these, Let's begin learning.
Best Guitar Course To Learn
We all love it when there is someone ready to teach us. Learning to play guitar in a nearby guitar class is the same and yet one best way to learn.
However, if you are someone with a busy working job or out of time to attend those time scheduled classes, online guitar courses are the best solution.
In this new Internet era, we can learn anything at the expense of our time from the best experts around the world. The only requirement is that you need a reliable internet connection.
As for my recommendation, the best online guitar courses I personally liked and will recommend are:
Below is one sample video from Adit Kundra's course. It's in the Hindi language, which is comfortable and easy for us to understand.
You will be fascinated with his huge knowledge and expertise in guitars. Check out his complete playlist here.
His course is one masterpiece I would recommend especially if you are comfortable with the language.
Step-by-Step Guide To Learn Guitar
Lesson 1: Guitar Parts & Terminologies
Lesson 2: Guitar Chords
Different Types of Guitar chords – Open chords, Power chords, Barre chords, and more
Major & Minor Chords
Reading from the Chords Diagram
Learn Chords Diagram vs Guitar TABs
Lesson 3: Rhythm & Strumming
Basic Picking Technique
Learn To Strum Guitar the Right Way!
Upstroke, Downstroke, Down And Up Strokes, Muted Strum Pattern
Few extra strumming techniques – Alternate picking, Bends, Vibrato, Hammer-on/pull-off
Lesson 4: Guitar Scales
Learn Everything You Need to know about Guitar Scales
Understanding Rhythm and Timing-Rhythm
Learn to understand any Fretboard Notes
Lesson 5: Mastering as Guitar Lead
Learn Next steps to master for Guitar Lead
Additionally, You can learn ear-training whereby you will be able to tune your guitar strings just by understating the right tone for each string.
Conclusion
Hope this was a fun journey learning the inside outs and finally learning to play the guitar itself. Transitioning from a beginner guitarist to an advanced player can take a lot of time and practice.
The more you practice and the more you realize how guitar chords and notes will make changes to sound, will make you one step closer to being a great player.
It's amazing to see how a guitar influences music with new tunes and sometimes creating new styles of music itself.
I hope this guide is a worthy bookmark on your browser. This page will be constantly updated with new articles and lessons, to make it a complete learning path.
Do let me know your thoughts, and comments if you have something to share.
Keep learning, keep strumming.