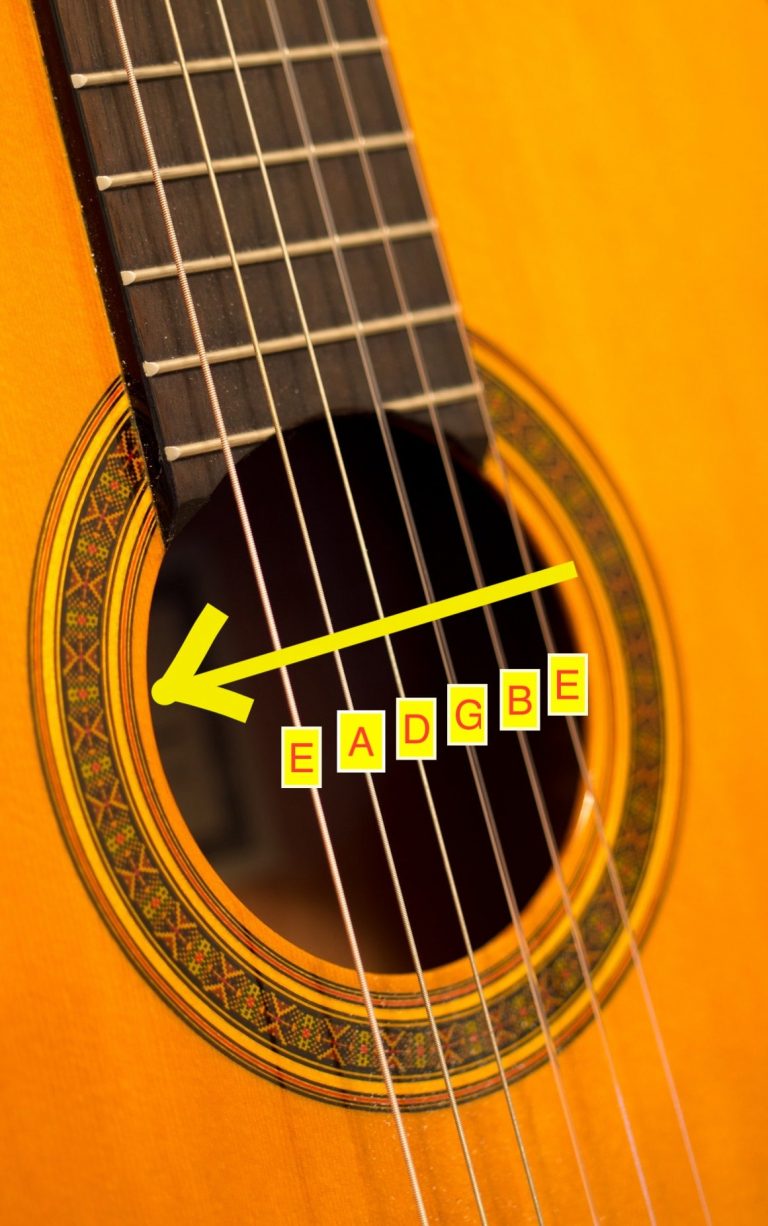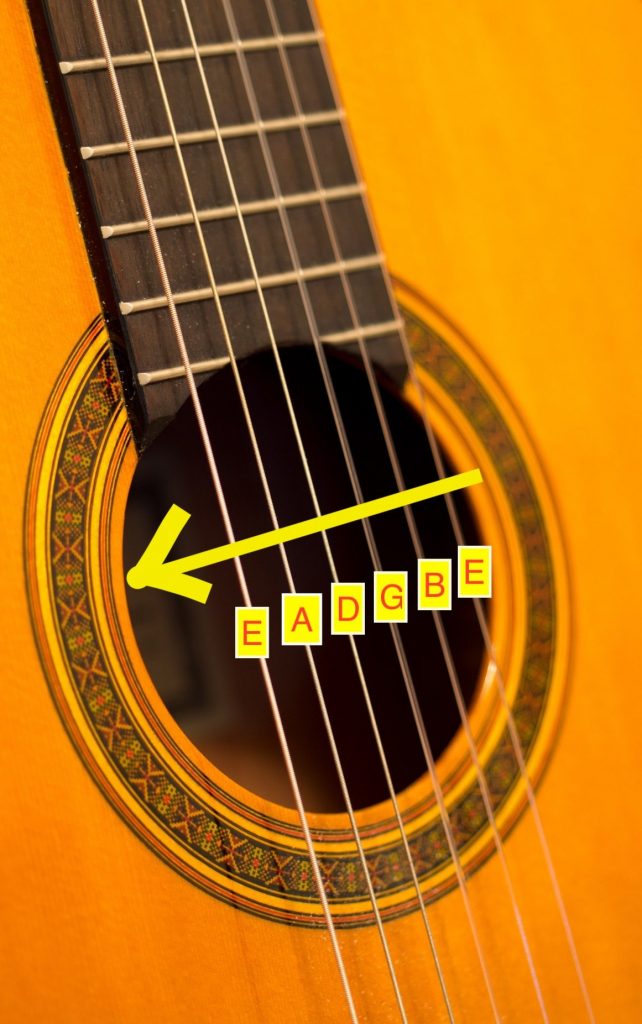 Learning the guitar strings names can be confusing for a first-timer and even those who have been playing for some time.
It's not continuative, as such it doesn't go by the order A-G. That's what put the beginners in confusion. I would say, There aren't many complex things here.
It's really simple if you could go by the simple phrase.
Before we get into it, Let's look into the basics!
The Basic Guitar Chords
Guitar basically has 5 major chords – E, G, C, A, and D. These major chords basically define the quality of the chord.
Anyone can perfect at playing guitar by the basic knowledge of playing these major strings. Guitars have 6 strings but just 5 major chords.
Does that click in right? This is why it is.
Guitar Strings Names
Like the chords mentioned, These 6 guitar strings are named from thicker to thinner with chord names – E, G, C, A, D and E.
The name of the thickest string is B, after which follows G, C, A , D and the last thinnest E.
To remember these string names easily, Remember the phrase "Eat All Day Get Big Easy". This mnemonic phrase is all you need to keep in mind.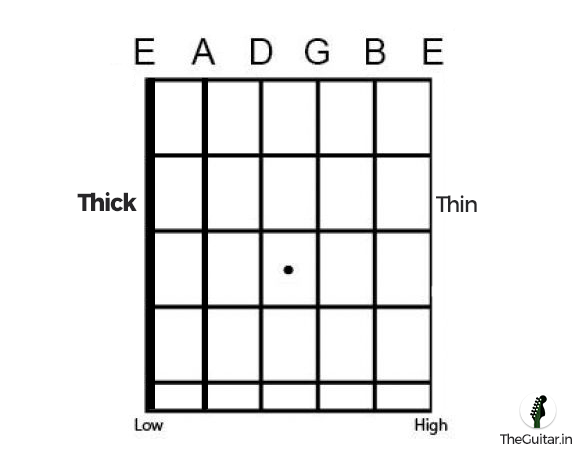 Here are some more good phrases:
Elephants And Donkeys Grow Big Ears
Eat All Day Go to Bed Early
Every Acid Dealer Gets Busted Eventually
Every Bad Girl Dancing all Evening
E A Doesn't Give Bad Entertainment
Every Amateur Does Get Better Eventually
Did you know: The bells in the Palace of Westminster in London England are tuned to the key of E Major.
Also, read our: 9 Best Guitars for Beginners in India (2019) – Review & Comparison.
Conclusion
Let's recap.
The basic formula to keeping the guitar strings names in mind is the phrase. You don't wanna forget it.
Go Rock!