Best Guitar Accessories in India
As a guitarist, everyone spends time learning to perfect the tone quality, balance, and playability to keep getting better at playing guitars.
It might initially look difficult at first, but everything is possible if you learn to play guitar the right way as you keep progressing.
There are various guitar accessories on the market right now that may assist you with various tasks whether it's as simple as turning the guitars or as sophisticated as creating mesmerizing melodies that resonate in pleasant tones.
We shall also discuss some must-have guitar accessories that will benefit beginners in their learning.
So let's start!
Featured Posts
Essential Guitar Accessories
1. Guitar Bags
A Guitar bag is the most important accessory for any guitar, and every guitarist should definitely have one. They help you preventing dust gathering and importantly dust going inside the guitar body.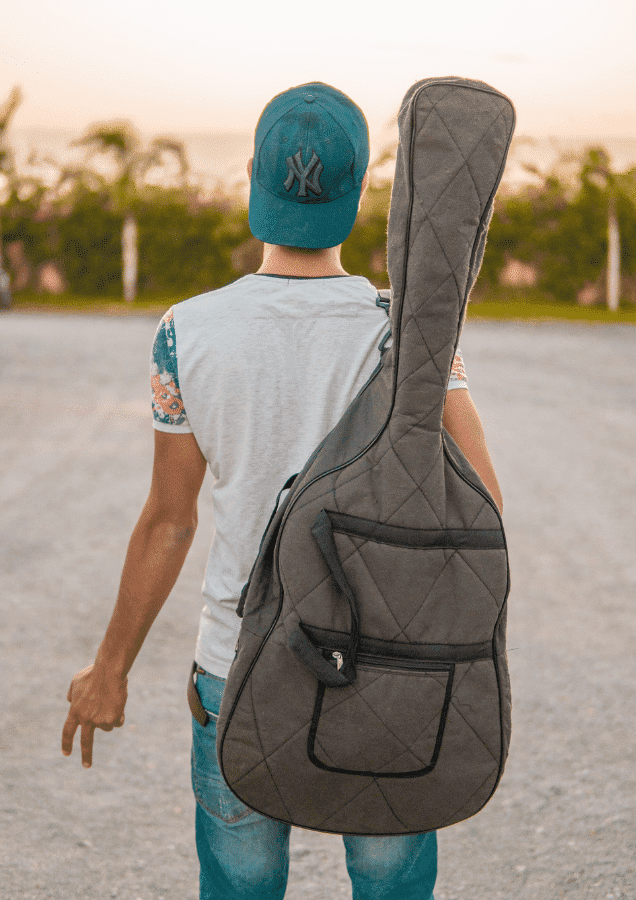 You don't want the tone quality to reduce due to any external factors.
The guitar parts – strings, fretboard that makes up the action of the guitar are very sensitive. It could affect your playability on the guitar.
Especially if you are planning to carry the guitar from place to place, this guitar bag can be a great help.
Read Related:
You can adjust and tune the guitar each time you want to play it, however, protecting the guitar for long-term use should be your main priority.
2. Guitar Straps
"Playability" is an important factor that is required while playing a guitar.
Whether you like playing it by standing, sitting, or in any position, you need to have control over your guitar.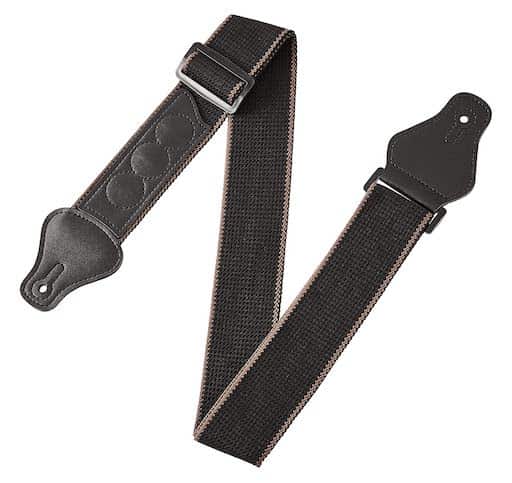 This guitar strap allows you to hold the guitar in support of your body.
This not only helps you play better, but also gives you the ability to stay connected with the guitar in position.
Guitar straps are useful in avoiding the accidental fall of the guitar and delivers the confidence you need to play well.
3. Picks, Plectrums & Pick Holders
Heads up, this is one important accessory for beginners.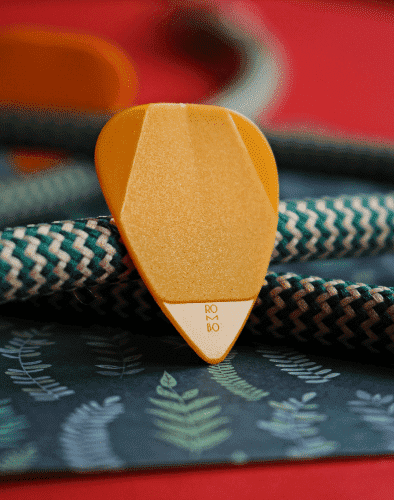 Picks (also referred to as "Plectrums") are owned by every guitarists. Some even get personalised picks for themselves.
When you use a pick and strike the strings, it makes a loud and clear sound that is significantly preferable to plucking the strings with your fingers.
Depending upon the way you play your guitar, these plectrums could be used for you.
If you are a fingerstyle player, then you are only using your fingers mainly the fingertips or fingernails. Picks wouldn't be that helpful to you.
Picks are required for flat-picking style. For other styles, it's optional.
4. Guitar Strings
As a guitarist, you must be knowing that guitar strings play a crucial role in the sound from the guitar.
If you are using a cheap guitar, then immediately you need to switch strings to a good quality one.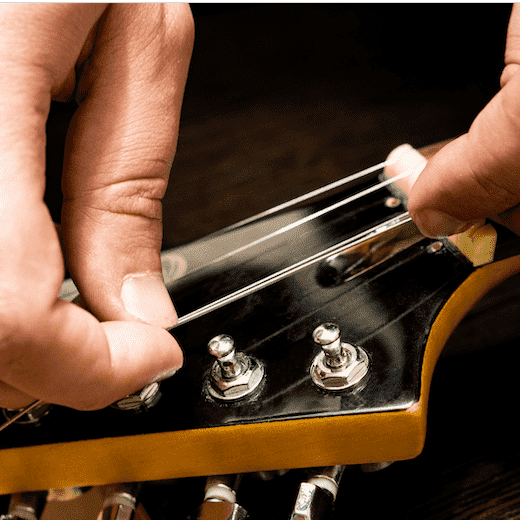 The strings manufacturer provides on the guitar are usually of low quality, hence I would very well recommend you try out these new quality ones.
Believe me, they make a drastic difference in tone quality.
There are many different types of string gauges available in the market – extra light, custom light, medium light, and so on.
The important factor here is these strings are chosen on the basis of your style of tone.
Read our articles:
In general, acoustic guitar strings are thicker and produce a warmer sound. Choose the strings of your preference and always keep a backup pair of strings ready.
5. Guitar Tuner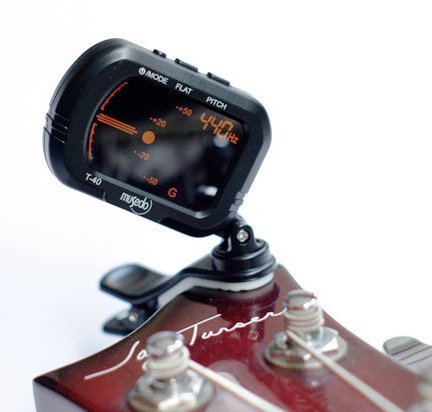 Out of all the above accessories, the guitar tuner is the most important and must-have device.
Tuning the strings to the right frequencies lets you get the right sound off the guitar.
Its price is reasonably low and saves a lot of time in setting up your guitar for playing.
Read our articles:
For novices, a guitar tuner is a must-have. I would strongly advise every newbie to purchase one.
Keep in mind that the precise tones can only be produced by a guitar that is accurately tuned.
6. Guitar Stands & Wall Mount Hanger
If you have plans on showcasing your guitar in your room, or keeping it in open air, then this guitar stands is absolute necessity.
Rather than leaning your guitar to a wall or resting on a flat surface, this guitar stand ensures a safe resting position for your guitar.
There are a lot of options available in guitar stands.
A few of which are the wall-normal vertical stand, hanger mounts, and mounts that rest horizontally (horizontal holder).
The wall mount acts as a hanger and rests your guitar on its neck-head. If you own more than pair of guitars, I would recommend buying hanger mounts stands to preserve space in your room.
It will also improve the room's aesthetics. 🙂
If you have a cheap guitar (one without a truss rod), investing in a guitar stand will ensure that it lasts a long time.
Extra Accessories
1. Guitar Cables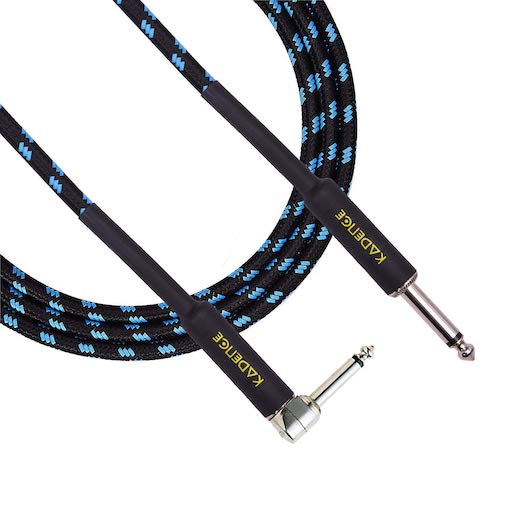 When it comes to connectivity on guitars, the guitar TRS cables are widely available.
They come in a 6.3mm jack size. These cables are useful in connecting guitars to audio interfaces and guitar amps.
While choosing one for yourself, pick the one with the best durability (if possible braided wires).
You can get them in silver plated or gold plated, out of which gold not only adds a premium look but gives a good electrical connection.
2. Guitar Capo
Guitar capos raise the pitch of the instrument so that it can be played in a new key while maintaining the same fingerings.
Believe me, this is a very useful tool, and every intermediate guitarist must try this at least once.
It's better not to use the guitar capo on a low-end guitar without a truss as it creates tension on the string and could create problems with guitar neck alignment.
Alternatively, there are other techniques to made used to increase the pitch on the guitar. You could try that too.
3. Guitar Hard Case
Just like how guitar bags are useful, the guitar hard cases are good.
For someone who travels a lot, or likes hard case covers, guitar hard cases come with great comfort for the guitar to be kept inside.
The padding cushion available inside acts like a base for the guitar to rest on.
It's a good option to consider buying if own an expensive guitar.
4. Guitar Pickup
Pickups on guitars are technically transducers, which are electronic devices that convert energy from one form to another.
Electric guitars work on this property to make sounds. Here the holes in the pickups are responsible for precisely picking up the sounds of the guitar.
Guitar pickups are mainly available in two types – one that uses a magnetic field, and the other that uses piezo crystals to capture vibrations.
By adding a pickup to your acoustic guitar, you can amplify its sounds and directly connect it to amplifiers or any recording device. You would't have to sit in front of a microphone.
5. Guitar Headphone Amp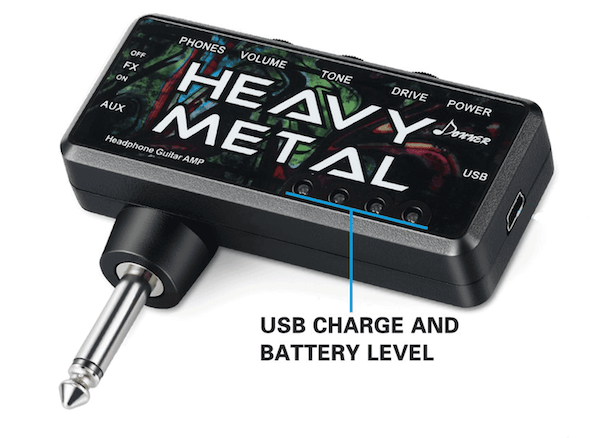 Ever wanted to practise your guitar that's audible just to you?
For those late-night practicing sessions, the headphone amp is a good accessory to have.
It plugs easily in any guitar with a guitar jack and with a headphone jack plugged into this device, only you can listen to the guitar sounds.
This is mainly made for electric guitar since acoustic guitars can produce sounds without current.
6. Guitar Amplifier
Everyone has seen an amplifier of some sort. Be it microphone, speakers or anything, they are made for boosting the sounds from a source.
The guitar amplifiers (also referred to as "guitar amps") are made for the big stage performance.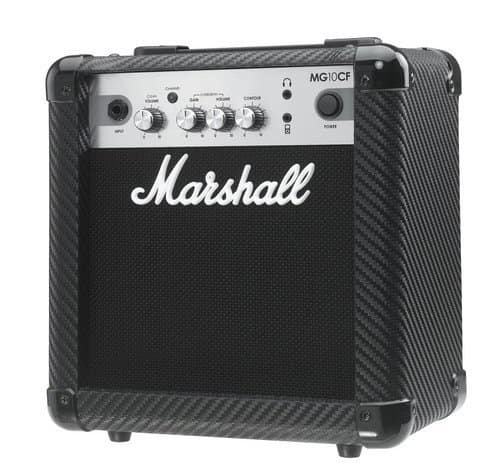 If you play at a band, do live performances in a club, or play in front of a huge audience, then guitar amplifiers are for you.
Guitar amplifiers are a must-have if you're an electric guitarist.
Almost all guitar amps come with a lot of sound equalization (EQ) options.
Read our articles:
You can make you sound just the way you like it and enhance the music the way it touches the peoples heart.
Conclusion
These accessories surely do deliver a great improvement in playing or as an additional benefit to us. We have covered almost all the products that will be required for any guitarist, especially beginners.
If you have guitarist friends, pass on the message and let them know your favorite guitar accessories. Invite them to read this page as well.
Lets make everyone get the best!