One of the curious questions guitar enthusiasts often look forward to is regarding the different types of guitars.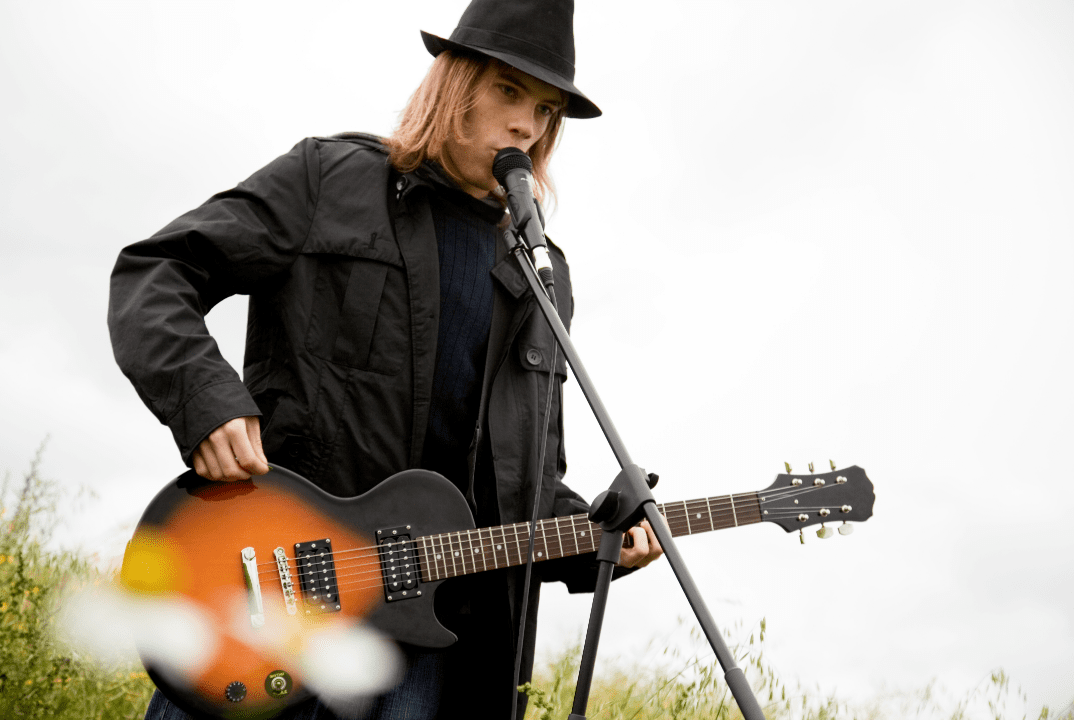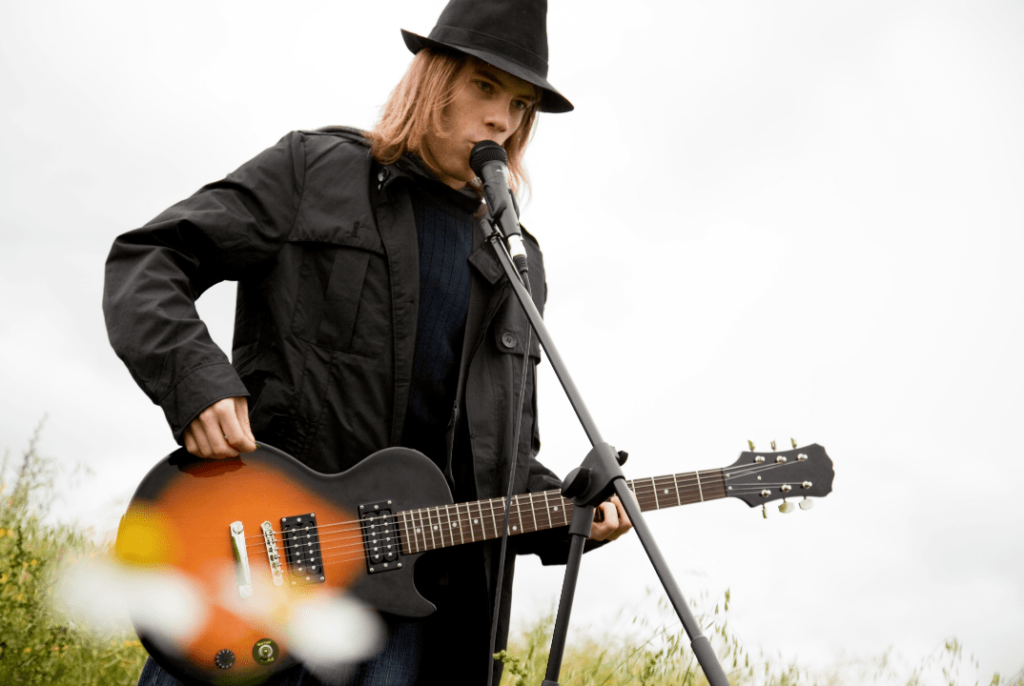 What if I told you there are actually not, but 9 different types of guitars… or maybe more?
If you research more on this, you might come up with even more variations.
Everyone with a basic idea on guitars would tell you that there are namely three different types of guitars:
Acoustic – Steel Strings, Nylon (classical) guitars
Electric guitars
Bass guitars
But today, we will dig deep and find out most of other popular types, as well as the reasons when they're useful.
Let's start!
The 7 Types of Guitar
1. Steel String Acoustic Guitar
This is the acoustic guitar we all know about. It's what we refer to when we say "acoustic guitar". Acoustic guitars have a wooden body, and strings made of steel.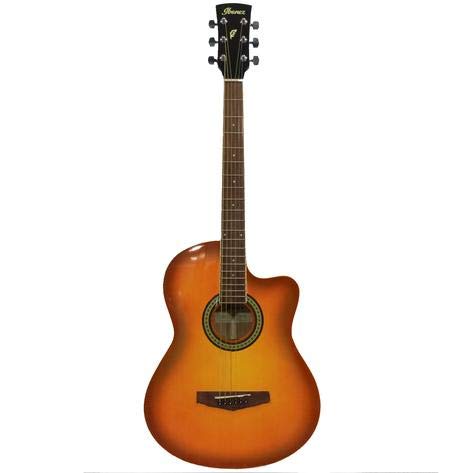 They come in a variety of sizes and shapes, and each produces a unique sound.
This is due to the vibrations produced by the strings being resonant in the guitar body and emitted as sound.
You may have noticed the cut-away design, as well as large eight-shaped guitars.
Cut-away guitars are designed to make it easier to play the higher frets, but they also produce a brighter sound.
Similarly, every other guitar shape – Dreadnought, Jumbo, Auditorium, Grand Auditorium, and so on – produces a unique sound.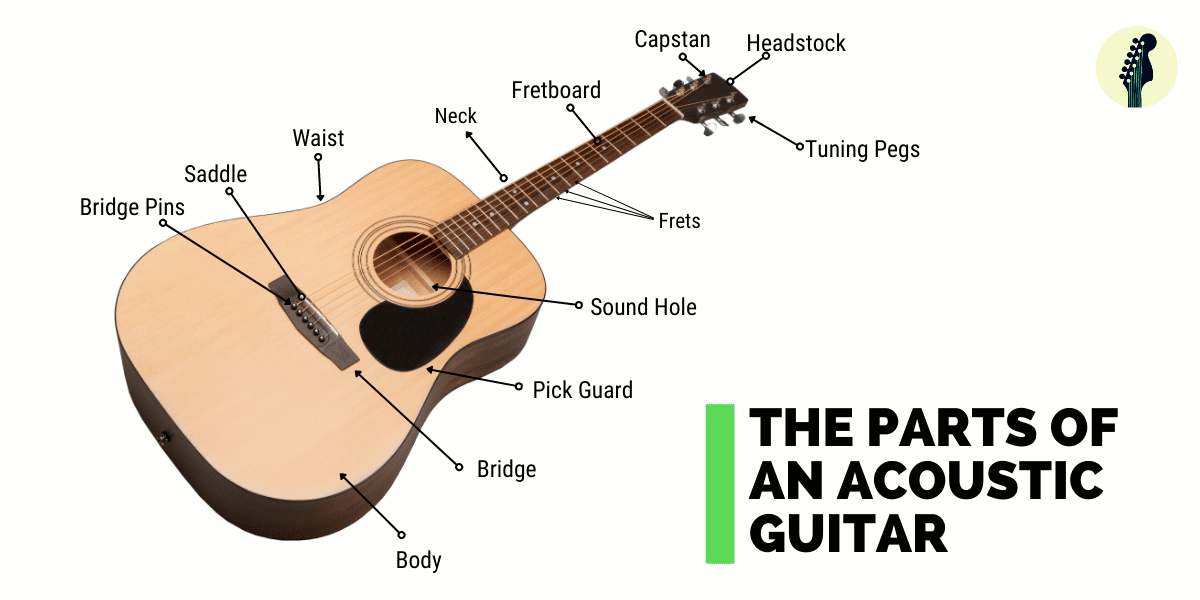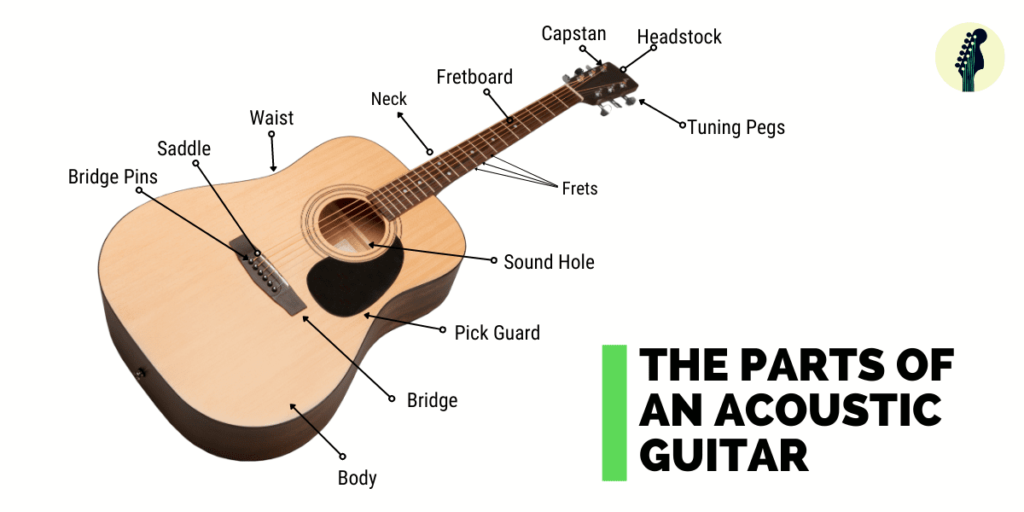 A typical full sized guitar is around 38 inches (96.5cm) in total length or ~25 inches in scale length. You can understand more if you have read our article on a complete guide to guitar sizes.
Read Related:
2. Nylon String Guitar (Classical Guitars)
The main difference between the classical guitars & acoustic guitars is the material of the strings.
Classical guitars use strings made of nylon, whereas acoustic guitars have steel strings. The nylon strings begin thicker than steel strings, the sound produced is sweet-sounding, rich, and warm.
They resonate mostly in the lower-mid frequencies.
They are best to play the guitar styles – Fingerstyle, Flamenco, Gypsy Jazz, and Medieval.
3. Electric Guitar
Electric guitars come with a wooden body with a pickup that picks up vibration from the strings and converts that to electric signals.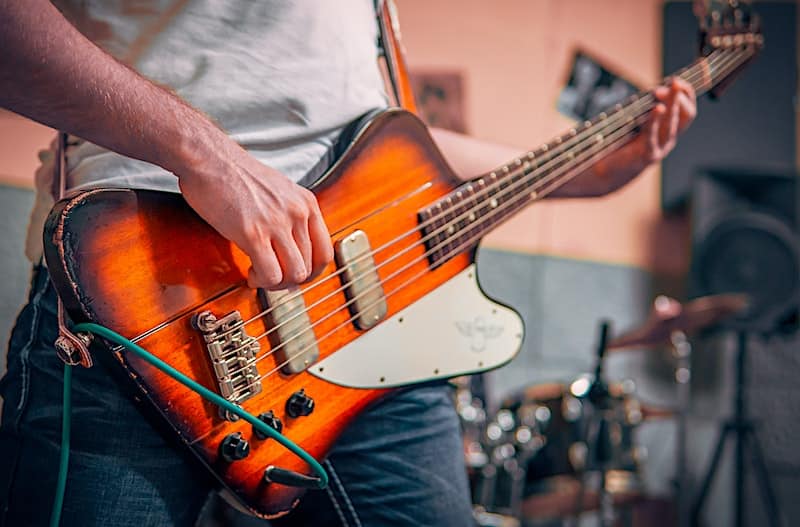 This can be connected to a guitar amplifier and amplified to output the sound.
You do have the option to adjust the tone and volume right on the amplifier.
The electric guitar can be played without an amplifier too, but it is recommended that you use one to get the most out of it.
Read Related:
These guitars are suitable for a wide range of genres, including pop and rock, country music, blues, and jazz.
Few guitarists recommend beginners to start with electric guitars as they are easier to learn than acoustic guitars. However, I would recommend acoustic guitar because it is best to learn everything the hard way.
4. Semi-Acoustic Guitar
A semi-acoustic guitar is an electric guitar, however within the acoustic guitar body.
They are comparatively thin, and hence produce a slightly different sounds, however lower in volume compared to normal acoustic. This is the reason to have semi-acoustic name.
5. Electro-Acoustic Guitar
An electric acoustic guitar includes a pickup system (on-board microphone) and a pre-amp (EQ), that allows the guitar to be connected to an amplifier and played through.
As the name "Electro-Acoustic" suggests, these guitars are a mix of acoustic and electric guitars. It doesn't not sound like electric guitars, but just means that the sounds produced can acoustically amplified.
These guitars have an equalizer(EQ) on side of the body, that allows you to control the output guitar sound.
It's similar to how you control the tone of a guitar amp by boosting or cutting off specific frequencies.
They cost few extra bucks compared to regular acoustic ones.
If you are a bedroom guitarist or a casual singer with a guitar who uploads videos to YouTube, a normal acoustic guitar is the best option. You can get better natural sounds that way and save money too.
One of the major advantage in this case would be during stage shows and recordings.
Compared to the conventional method as placing the microphone as close to the acoustic guitar, electro-acoustic guitar has the ability to directly plug in the AUX guitar cable and transmit the sounds.
If you play live shows or in bands, wants the comfort of freely playing without a needy microphone, then semi-acoustic guitars can be a good option for you.
Thus you get the feature of sound acoustically and amplification electrically from the same guitar.
6. Bass Guitar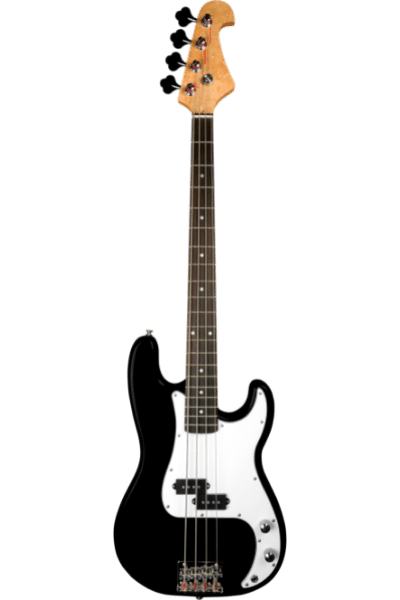 The bass guitars (commonly known as "electric bass") are four-string guitars that look like electric guitars but produce only low-frequency sounds.
(Just to be there are acoustic bass guitars too, which you can play easily without requiring an amp.)
These guitars come with have 4, 5 or 6 strings utmost.
One of the simplest ways to identify bass guitars is to check if they are longer in length. They are also heavier than standard guitars.
Since it has big thick stings, it produces thick, heavy bass sounds.
Bass guitars are generally for people in musical bands and want to accompany other instruments for the low-frequency rhythms.
They aren't made for solo players, although if not a problem if you are happy with the sounds.
Basically, bass guitar embraces this new kinda sounds in which you can use an acoustic bass in almost any genre of music.
7. Close Guitar Relations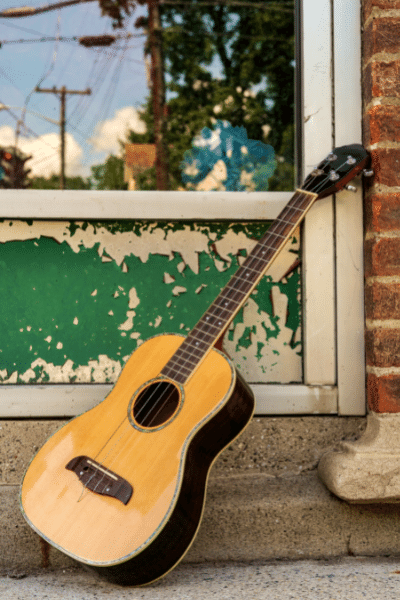 Note that these aren't from "types of guitars", however are very close relations to guitars.
These include the lute family musical instruments, which basically means that they have a hollow body with a sound hole or opening to produce the sounds.
Very similar to guitar right?
The close relation instruments are – Mandolin & Ukulele instruments.
If you recall about the baritone ukulele, it had sounds similar to guitars due to its large size compared to a standard-sized ukulele.
That makes it closely related to guitars.
Read Related:
Frequently Asked Questions (FAQs)
1. How many types of guitar?
There are mainly three popular types of guitars – acoustic, electric and bass guitars. There are 7 different types of guitars if we start by including electro-acoustic, semi-acoustic and so on types of guitars.
2. Who invented the acoustic guitar?
According to Yamaha, Christian Frederick Martin was the person to have first created the acoustic guitar. It was made with the same steel strings that are now in use.
Final Words
Acoustic and electric guitars have always been the most popular in the market, so they are manufactured the most.
If you can't find a specific type to buy online, you're better off buying it at a local store. That way, you can play and experience it more fully.
If you found this interesting, feel free to share it with your guitar circle. I'd also like you to tell me which ones are your favorites.
Get your type!